Web Solutions :

Domain is the identity of an organization or individual to the World Wide Web. solution offers a full range of Web services that are designed to meet any or all of your needs:

Domain Registration

.com, .net, .org @ Tk. 1,000.00
.com.bd, .net.bd, .org.bd, edu.bd @ Tk. 2,500 (Two Years)

Hosting: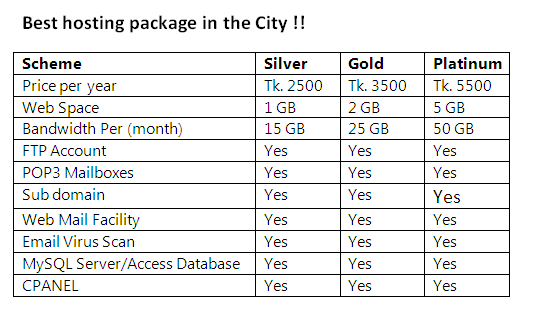 • Domain Registration.
• Web Hosting.
• Web Development.
• Interactive and Database Driven Web Sites.
• Business to Customers (B2C) and Business to Business (B2B) Web Sites.